So, you've made the decision to finally start a blog and build out your long-term content marketing strategy. That's awesome!
Are you telling yourself, "This is the year. Yep, I'm really going to do it this time. What do I write about?" In this post, I share with you 15 different types of pillar posts every blog needs to create a strong blog – and content marketing – foundation.
If you're going to create a blog for your business, it needs to provide a lot of value to the reader.

You're blogging because you want to attract people to your business, right? The best way to do that is to create what is called Pillar Content.
What is pillar content?
super valuable,
in-depth content that will give your reader so much benefit.
In this article, I'm sharing what you can use for your written blog content, video content, and even audio or podcast content to help you get started on the right foot instead of wandering around in the weeds of blogging and thinking it isn't effective.
Content Marketing is for your future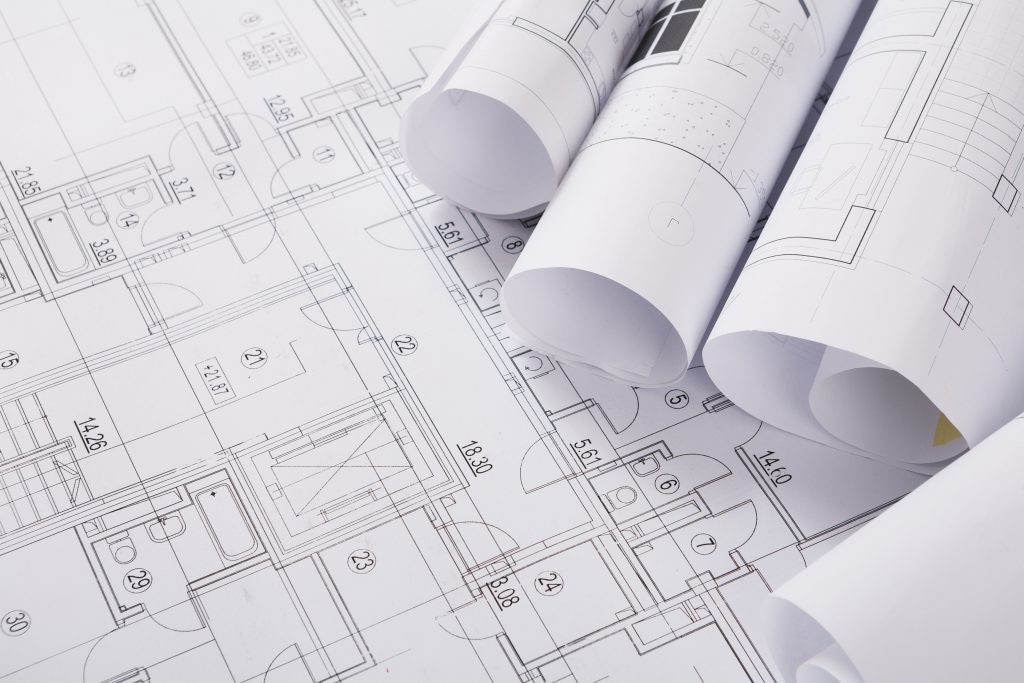 It's a long-term strategy. So, take your time building out quality, epic content. It's going to be paying dividends for your business for years to come. And often it can take a long time to really start understanding how it pays off.
The short answer is Google loves valuable, long-form content.
It's All About Relationships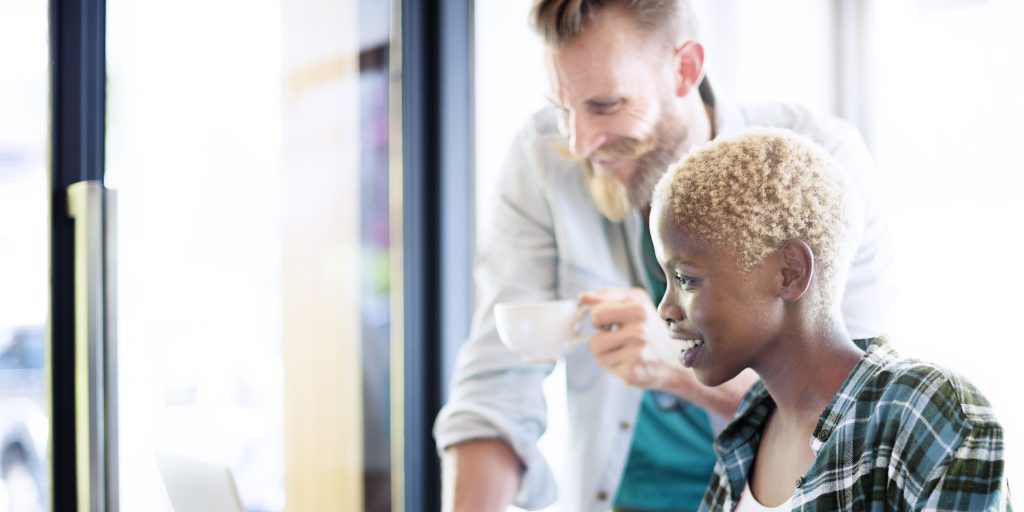 Business is not "just business" for many small businesses.
For small and micro businesses, the way we show up in the world is as important as what service or product we provide.
I bet you've heard "Know, Like, and Trust" – as in for people to follow you, support you, recommend you to others, they need to know, like, and trust. Here are some ideas on how to make that happen with your blog.
Pillar Posts form a Strong Foundation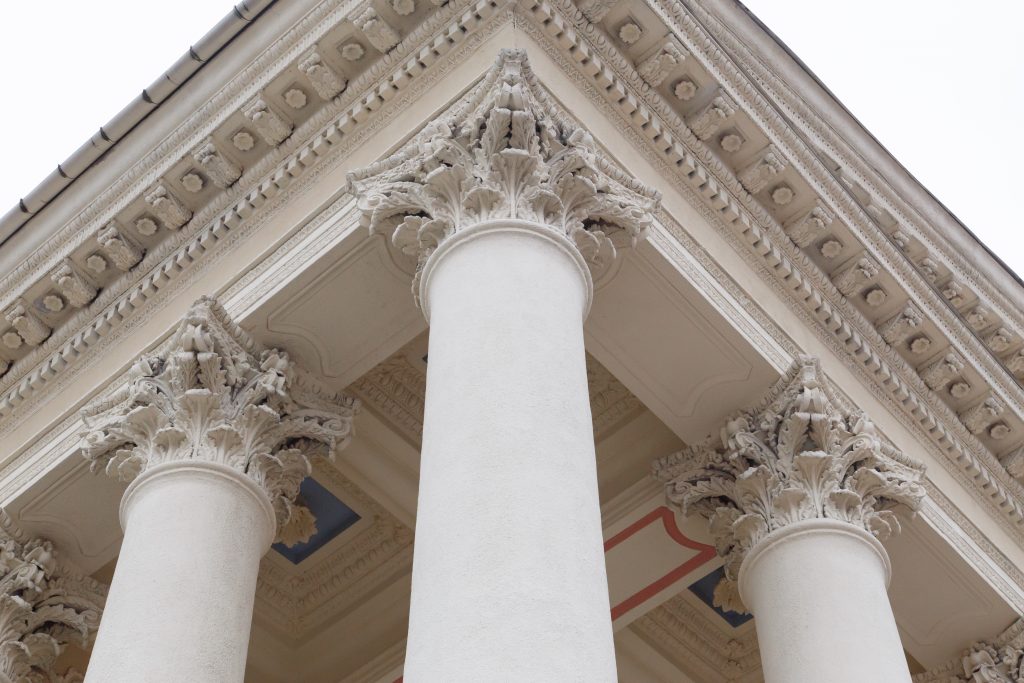 If you are ready to invest the time, energy, and money into creating powerful content for your blog, the best bet is to start by building out Pillar Posts. Pillar, as in a strong foundation, holds up what you're building.
A few years ago I went to England, and one of the places I visited was the remains of an abbey that had been burned out in the 15th century. Due to the religious environment of the day, there was a lot of burning down the opposition. While the rest of Rievaulx Abbey was burned, the foundation and the immense stone pillars still remain today. It's a historic ruin with immense metaphorical implication. When something is built well from the beginning, you have the option to rebuild or let it serve as a reminder. Now on to creating your impressive foundational blog posts.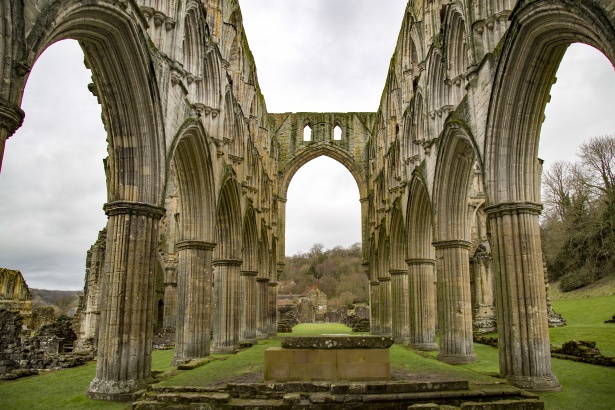 What does it take to be a foundational piece of a blog?
Huge value to the reader. Put yourself in their shoes and remember when you were learning about the subject. What did you need to know? What did the experts hold back? How can you make it easy for the reader to understand and implement.
Make these your longer pieces. Shoot for 2000-5000 words. Whoa! That's a lot of words on a subject, you might be saying. Yep, it's the equivalent of about 5-25 pages. Then build out your topic cluster
Give them your best material and information. Weave your personality into the piece while providing over the top worth to the reader.
Make it actionable – and make it easy for them to take those actions.
Make it about the reader. This is not the time to load up your post with ads, extensive self-promotion, or showing off your mad literary skills (unless the post is related to mad literary skill-building). Clear, concise, encouraging, and on-topic.
Topic clusters
Once you have your pillar page, build out a cluster of related blog posts. Think of it like a Mind-Map – connecting all the dots you hit on in your pillar post – and expand, expand, expand!
In those posts, you dive deep on one segment of your pillar post. So, your pillar has broad coverage on the subject. And the rest of the posts take each segment and dives deep into that particular subject.
How does this benefit your website? Connect them by linking between the pillar post and each post as well as building links within the cluster of posts.
Get even more benefits with Link Building by linking to other resources on your website.
Here are some great posts on pillar content, topic clusters, and more.
https://blog.hubspot.com/marketing/what-is-a-pillar-page
https://blog.hubspot.com/marketing/pillar-page-examples
https://yaro.blog/845/pillar-article/
https://mariahcoz.com/blog/blog-post-topic-ideas
15 Top Ideas for Pillar Posts
And really, these apply to written, audio, and video content. Yes, this is focused on blogging, but pillar posts and other pillar content help boost each other up.
When you can find ways to use the material across multiple formats, that's when you really start cooking. Of course, it isn't as simple as reposting from one site to another. Repurposing, when done well, takes into account the format and the audience as much as the subject matter. That's an article for another day.
HubSpot has a great post about this. Some of the ideas are tips on what to create, and some are alternative formats which you can use in place of or in combination with written content to use on your site.
Another favorite of mine is Mariah Coz. She teaches you how to launch online courses.
The main takeaway from both is Timeless, Evergreen content – you'll never go wrong with content that is always important and valuable outside of trends. Think of it like strategies instead of tactics. Look to the future.
Feel free to mix and match any of these into one epic post.
#1 The Ultimate Guide – The Ultimate Pillar Post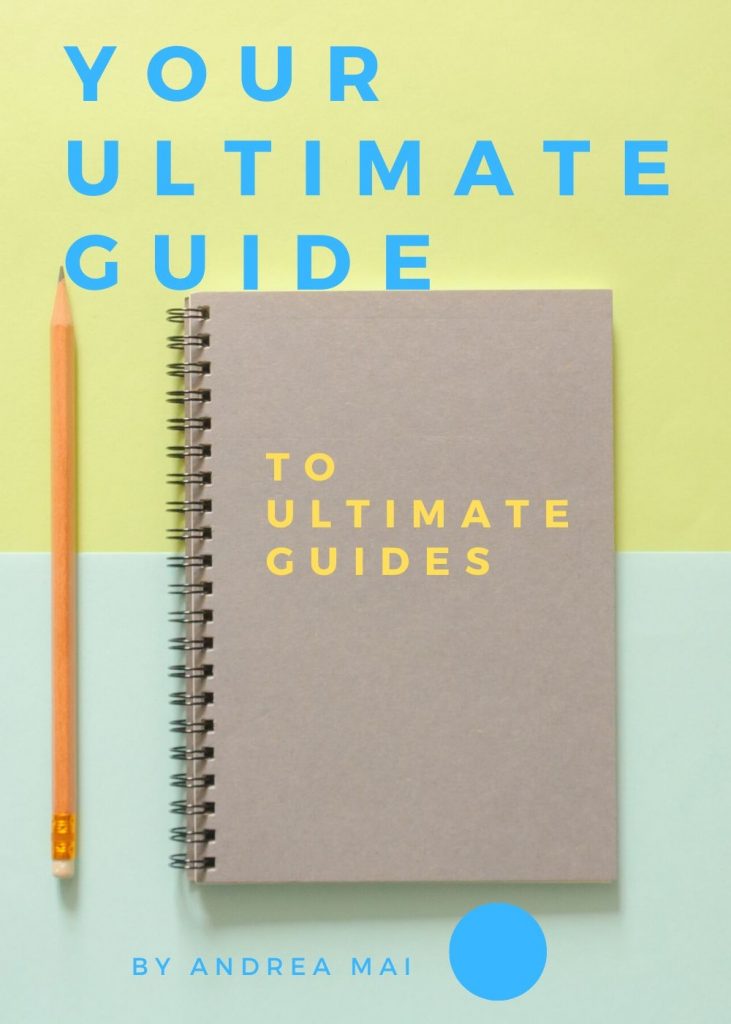 For an ultimate guide, you provide 7-10 steps on your subject with graphics, video, whatever you can use to pump up the volume! Whether your niche is insurance, goat farming, or travel planning, you've got an ultimate guide inside you waiting to be unleashed on people hungry for your intel.
This is an easy way to find out how much your current audience values your subject matter. And if done well, it can lead to a whole new flow of people giving the thumbs-up to your website and content. See why every blog needs pillar posts?
And did I mention how easy it is to take that ultimate guide blog post and create a new format like an ebook?
#2 How-to's and Tutorials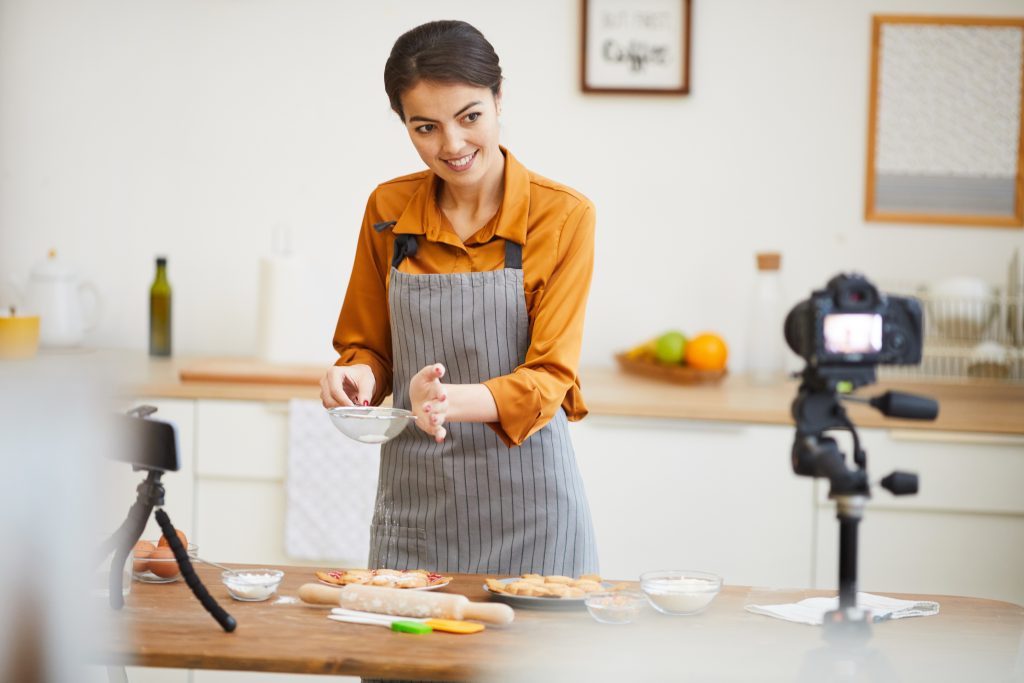 These can be really great for growing an audience who is a few steps behind you and in need of guidance. Things related to technology will not be evergreen unless you update them regularly.
Tech tutorials and How-To use an app or platform– probably not evergreen so you will need to update periodically if the product is updating now and then. Don't choose a product to build out a tutorial if it has a lot of updates. Even when you aren't a tech business or blog.
You can grab screenshots, do a screen share, or other ways you know of to share.
Short videos or audio inside the post are a great way to keep people on your site and help more people because people learn in different ways.
Sample tutorials:
How to Fly Free by Earning Points with this App
Track Your Vegan Protein Needs and Get Yummy Suggestions with this Platform
All You Need to Know to Shoot Award-Winning Documentaries on Your Smart Phone.
What if your niche doesn't involve techie stuff?
How to use this food processor to make world's greatest hummus.
Train Your Gerbil to Do Backflips in 6 Easy Steps.
#3 Lists – lists of actionable items for your readers.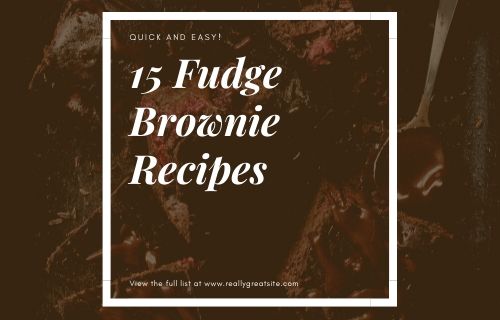 What kinds of lists? Some examples of how this could be pillar content are:
Build out a resource directory. You've been in your business long enough to learn all you need to know to get started. So, share that list.
Other kinds of lists? Fun. Playful. Informative with a slant.Posts like: 10 Steps to Financial Independence When You Don't Have a Job; 101 Lyrics and Sayings of Punk Rockers Who Created a Movement; The Top 5 Mindset Hacks for Doing the Carlton Dance.
#4 The Tools and Resources Pillar Post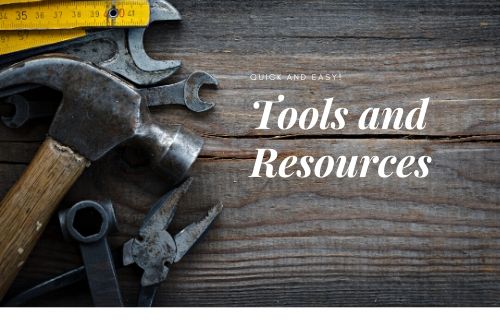 What tools do you use in your business? These make excellent pillar posts.
This could be software, apps, books, and informational tools, lists of resources that you recommend. If you teach cooking classes, it could be spices and knives. Run a tutoring agency? Books, worksheets, and testing hacks. You don't even have to write the material from scratch. Compile a list of your tried and true favorites – the things you rely on every day to GSD.
For instance, I'm a writer, podcaster, and indie publisher. I can create posts on everything from who hosts my websites and podcast to fun design tools, writing prompts, favorite books, websites, and podcasts around writing, marketing, and other business-related stuff.
It could also be about tools I use so I have time to sit in my hammock or go on vacation without constantly worrying about my business. Teach others about what you know.
Great giveaways for a Tools and Resources post? Create a downloadable, printable PDF branded with your company information – either requiring an email registration or not (just like the one I have at the end of this page!)
#5 Cheat Sheets, Checklists, & To-do's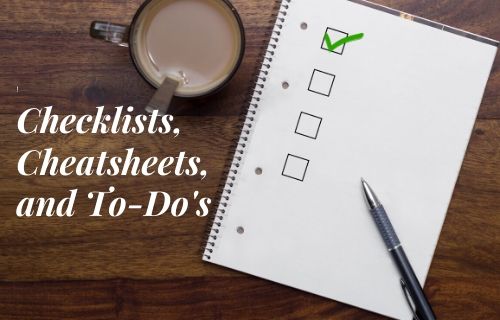 List out the steps in your blog post and then in a PDF download (just like I have made available at the end of this post!
For my website, www.LIFElihood.com, I create career and business exploration guides and resource cheat sheets for my audience. Some of these are free. Others are for a fee. The best way to incorporate these into your Pillar Content is to explain about them and go into the process.
You can even take the post you've created and turn it into a downloadable PDF, video, or other product. Seems counterintuitive. But how often do we copy and paste a blog post we really value so we have it to read and implement later?
There's another article I wrote on content upgrades, freebies, lead magnets, and giveaways. Check it out HERE.
#6 Leave a Review-Based Post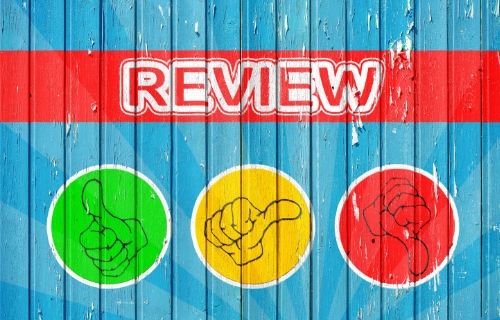 We all appreciate when someone leaves a solid review about a product or service they tried or have used for a while.
You might think how am I going to write 2000+ words reviewing something? You can go into it in such great depth that people will really value the effort and time you invested. Which is why it is one of the types of pillar posts every blog post needs.
Of course, it might not be as evergreen as your other posts. But it is timely and so will hopefully bring you a lot more Google juice than strictly evergreen material.
Whether it is a local restaurant or the latest paid app to track your time, knowing that someone felt strongly enough about something to create a review says a lot. Be thorough in your review advising on the pros and cons as well as your final recommendation.
In-depth reviews of a product or service can also lend themselves to generating affiliate income. And it is even better if the post is a foundational piece of your blog. Think of the products or services you can honestly recommend or review for others as you create this type of pillar post.
#7 Controversial Posts and Myth Buster Posts.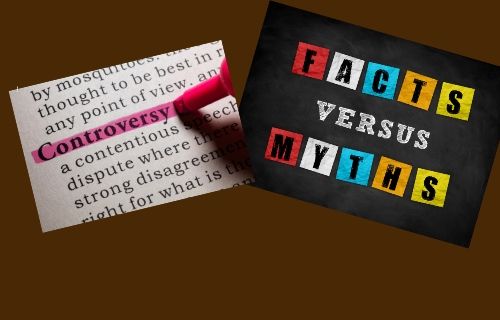 Bust the top 3-5 myths about your subject
ie. Can I do that with Squarespace?
How can I write my own blog posts and be consistent?
What does it take to really 10X my business this year?
Can I really leave my job without credentials?
Take a Stand
Share something you deeply believe that other people in your industry. By doing this you are putting yourself out there as someone who questions business as usual. It's the start of positioning yourself as a thought leader. Other potentials?
While everyone won't agree with you, having a controversial angle can establish your voice, your brand.
It's also very shareable. You might excite some folks and you might incite others. Regardless, it will help you find your real audience.
Be prepared to engage with comments.
And if becoming a skilled communicator is important to you, taking a stand or writing something from a controversial approach allows you to have conversations – not fights – around differences in opinions and approaches.
#8 Pictures that Tell A Tale -Infographics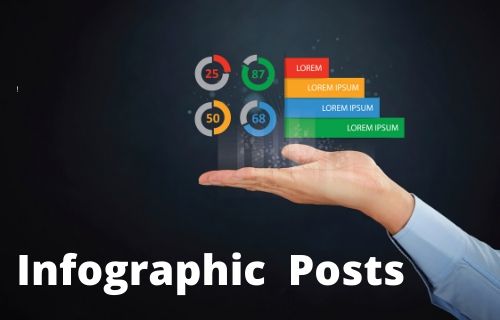 Another type of pillar post your blog needs can serve double duty. Either develop an infographic and then a blog post. Or switch it around. Go on with your crazy self!
Step 1. Create a graphic or share someone else's stock, royalty-free graphic.
Step 2. Break it down for your audience. Comment on it, using it as a launchpad to create or expand a conversation. Then you can highlight the subjects in the infographic and dissect it into text within your post.
#9 Pillar Post from your Podcast show notes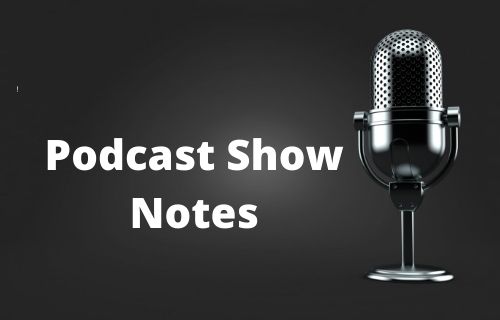 Have a podcast? Been a guest on a podcast?
Creating great podcast notes from your episodes will generate links to resources.
Once you do that, you can embed the show in the post so listeners can access it on your website as well as have your handy list of resources mentioned in the episode.
For a sample of a podcast show note, check out the show notes from Episode 005 of the Lifelihood Podcast. This is my podcast for and is based on the book I wrote, LIFElihood: A 31-Day Exploration of Work Time, Money, and Intention to Create Your Best Life. The book is a guided journaling experience for people looking to make big changes in their life around work, time, money, and intention.
And to make it really pillar worthy, transcribe the post and use it in the body of your post.
How does this serve as pillar content? Use one of the other ideas for pillar content mentioned in this post and create a podcast episode around them.
#10 Bring on the Video Posts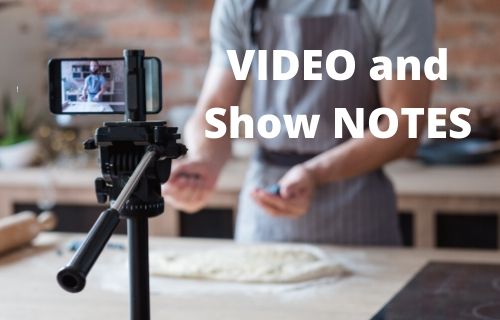 Same goes for video as it does for audio. Nuff said. Another pillar post serving multiple purposes.
#11 The Interview Post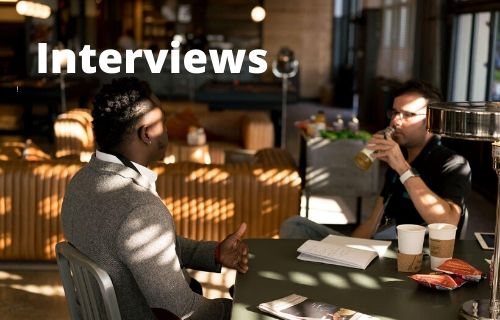 Again, it could be a video, audio, or written. Who are the influencers, leaders, doers, and magic-makers in your field? Speak with them and turn it into one of the best and most satisfying pillar posts every blog needs. People love interviews no matter what the format is – blog, video, podcast.
Get an interview with them and promote the heck out of it. Mix and match some of the other elements listed in this post for megawatt exposure.
#12 Tell Your Story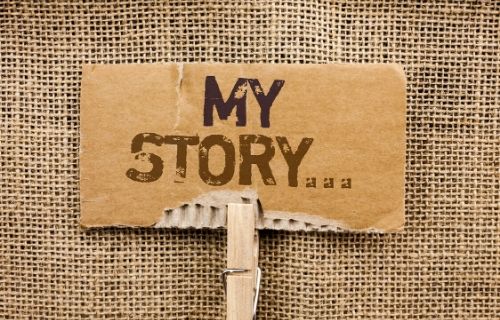 It's important. And it will resonate with your tribe and audience.
Who are you, how did you get there? This would be a great podcast or video as well. Be sure to give it a hook such as:
"How I quit my job in 6 months by blogging or writing books"
"How I overcame anxiety by X.
What if you don't have a rags to riches story?
You aren't boring even if you think you are. But you may wonder why would someone care? It's important to share your story regardless of how ordinary or uncomplicated you think your story is. Because there are people who will resonate with you? People like bloopers and real people who aren't perfect.
#13 The Case Study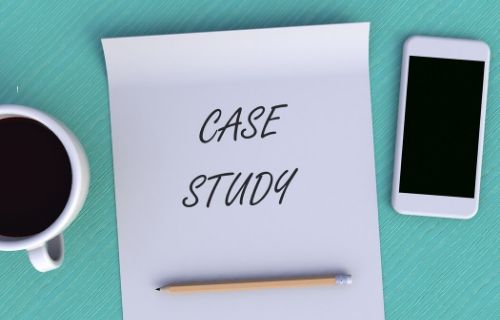 Do a post with a case study from either yourself or one of your clients.
What is involved in a case study?
How did someone get a result by working with you
How I got xyz result by doing abc. More data-driven but also a story.
Before and After. How I did X with/without X (X being the usual suggested route to success)
#14 The Comparison Post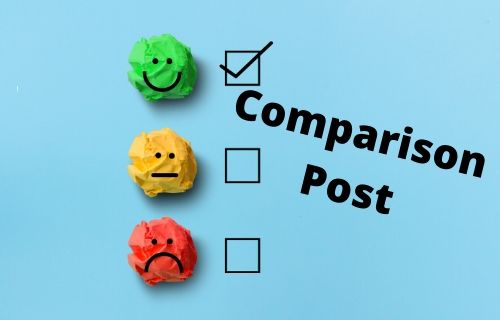 Easy Peasey! Compare 2 tools, products, ingredients, protein powders. This is different from a review as you are comparing apples versus oranges versus bananas.
Include the pros and cons of each with an ultimate recommendation at the end. This is very good if you are positioning yourself as an authority on a subject or a niche.
Some examples:
Blogging or articles on your own website versus Medium versus LinkedIn.
What's the best plant-based protein? Pea protein versus chickpea protein.
#15 The Before and After Post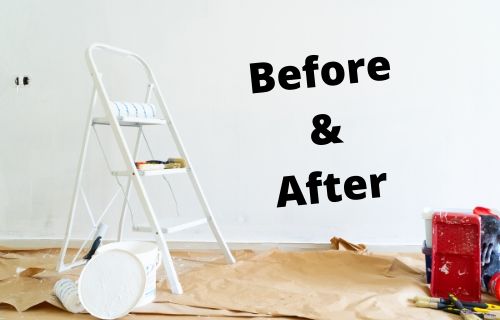 Transformation. The Makeover. What was my life like before I started doing X – meditating, blogging, networking, etc?
This can be written in so many ways – pick your flavor! Fun and playful, tugging at heartstrings? Rags to riches? Ignorant to enlightened?
There you have it. Fifteen kinds of pillar posts every blog needs. Doesn't matter what your subject is. Make them epic! And if you need a hand devising your content strategy or creating the posts, let's talk!
Want a copy of this to take with you?
Sign up below if you want the PDF download of this pillar post on creating pillar posts (how meta is that?)
Find out more about working with me HERE
Andrea