This article contains affiliate links.
We all need a little help now and then to get a deeper, more restful sleep. Maybe our minds won't stop or our body is uncomfortable or we are just restless. Whatever the reason, these are great and natural sleep aids.
Ask around and see if your friends have used any of these. Some you take in a tea form, like chammomile. Others have multiple options – like magnesium which comes in pill form as well as oils and beverages.
Herbs and Teas
These work in different ways from relaxing the body and mind throughout the day – like Lavender and Ashwagandha while the others are best consumed at bedtime.
Lavender
Chammomile
Ashwagandha
Valerian
Essential Oils
If you haven't tried essential oils, what are you waiting for? These can be applied topically to the skin. Think pulse points like wrists and by the ears as well as a dot under the nostrils or across your forehead. You can also get a diffuser to use in your bedroom.
Scents are personal. If you remain open to new scents, you may be surprised. Some are good for overall relaxation and others for more specific times like when you are really stressed. Play with them and take note of the experience.
Lavender
Frankincense
Cedarwood
Ylang ylang
Marjoram
Vetiver
Roman Chammomile
Supplements
Melatonin
Magnesium
Calcium
And if you are ready for better sleep, pick up a copy of the Sleep Sweet Journal and Log (paperback on Amazon) HERE or the Sleep Well worksheet (on Payhip) HERE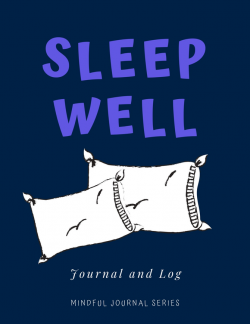 At night, I take a magnesium supplement to help with better rest. And I started adding in a drink called Calm to help just a little bit more. It's delicious and gives me just a little bit more to soothe jumpy or achey legs. Plus it tastes delicious. The flavor I get is Raspberry Lemon and although it suggests mixing it with water, I mix it with warm almond milk. It froths up – which it doesn't do in water – and is fun and tasty! If you want to check it out, here is the affiliate link (which means if you purchase it, I may get a small commission at no additional cost to you.)
I hope this list helps you and gives you a place to start exploring. Good rest is critical to our overall health. Vitality and resilience come a lot easier with a good night's sleep.
Be well,
Andrea